Traditional Values, Modern Treatments
Wedding Season is well and truely here and The Vintage Beauty Box is chocka with brides, bridesmaids, MOBs, MOGs and wedding guests! Its the best time of the year, although wedding season is getting longer and longer with weddings from feb to nov now beicoming more popular. 
Whether your wedding is in the Spring, Summer, Autumn or Winter there are a few things you can do to help ensure you look your most fabulous on the big day! 
1) Prep, prep, prep!!
Lets face it ladies, the wedding photos are going to be with you for a long time! So doesnt it make sense to invest in the run up to the big day? Im not talking spending thousands, just create a list of top priorities! For me the biggest was getting my hair back to a semi natural colour! I was a flaming red at my engagement but knew I wanted to be a brilliant blonde on the big day so I went and spoke to my hairdresser to get the lowdown on how long it would take to transform my hair! Im glad I did! It was several long appointments over the space of a year to give me my blonde dream. I look at my photos now and am so glad I invested!
So I guess my point is, make a list. What is your dream look? Then go for a consultation! The sooner you do it the sooner you can get onto planning the fun things like the honeymoon!
2) Listen to the experts.
We arent know it alls, we just know our field of expertise!
For example if a bride wants flawless skin for her wedding there is only so much makeup can do, so go see your skin specialist and ask for their advice. Yes they will recommend products but that is only so you get the solution to your concern. A great product to use in the run up to the wedding is #Skinade as it locks moisture into the skin, treats breakouts from stress and can even smooth out wrinkles!
So where to go for that expert advice??? Most think popping into the local department store is the answer and while the ladies and gents who work the counters there know their stuff on the brand they are selling they are highly targeted to sell. This can be off putting for some and I often wonder if they are recommending because its what is best for me or if its because they need to hit their target. 
Listen also to the person you hire for makeup and hair. They will be able to tell you if the look you desperatley want will actually suit you. Be open minded, perhaps they will try a look that is just WOW for you but you never thought of it before! 
3) HAVE A TRIAL!!!
I cannot stress this enough to my brides! The trial should not be a quick appointment where one look is tried and then wham, bam, thankyou maam, see you on the wedding day! The trial should consist first off with an indepth consultation so the stylist or MUA can get all the nitty gritty info down from timings to concerns to colours to theme to style of the wedding.After this i would normally try a couple of eye looks based on the info gathered. If the bride likes one of them then we move onto the base, if not I will find out what she wants to change and start again. The base is tricky as I know my products, #JaneIredale, inside and out so will know what will suit them but I do ask for their imput eg matte or glowing, sheer or full then give my professional opinion. It might be that I do half the face with my suggestion and half the face with the brides choice, and yes I have been known to go with the brides choice on occasion! Then comes lips, blush and contouring. All in all my trials can last from 1 to 2 hours.
4)Money,money,money
It has been said the more expensive the MUA the better the Makeup. Im not talking hundreds of pounds but expect to pay anything from £40 upwards if you are part of the wedding party. The most basic reason for this: you are getting so much more than makeup application. You are getting the 2years + of training that the makeup artist has probably funded themselves. You are getting all the years of bridal makeup experience they have accumulated (10yrs + in my case). You are getting the hours and hours of CPD(continuous professional development) they have taken part in. You are getting the benefit of them having seen pretty much everything before and so can rest easy knowing the MUA can handle the fact you got over zealous with the tweezers the night before the wedding! You are paying for the MUAs knowledge of how to apply makeup to look good in natural daylight, disco light and the photos.
Well I guess thats my main advice and info for bridal makeup!
I am available for consultations in salon wednesday to saturdays or even send me an email [email protected] if you want more info.
xxx The Vintage Beauty Box
Hi All,
We have had some fab new products launching at The Vintage Beauty Box this week.
Starting with creating the perfect canvas we have the award winning Skinade. Creating better skin from within this delicious drink boosts collagen from the inside out and so compliments every skin care routine. Perfect for those concerned with lines, wrinkles and even scarring! 
It is loved by celebs around the world and by some of my gorgeous clients already! 
Check out these results!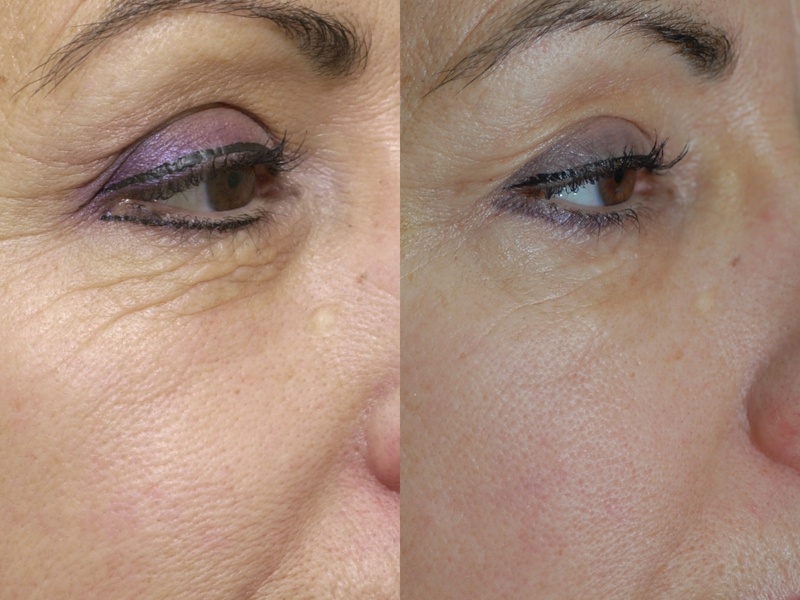 Results are fab!!!
Second we have the fabulous new product from Jane Iredale. Called HandDrink it helps to protect our hands from the damaging effects of the envrionment around us. We are using it as part of our Manicure treatments as it helps prevent aging of the hands which could occur from having UV lamps used in manicures. It has the most gorgeous smell of Organic Rose which also is amazing at hydrating. And if thats not enough it also has the Skin Cancer Foundation seal of approval as a broad spectrum UV light protector! Woohoo! No more scraggy hands!!!!
So as you can see we are super excited by our fabby new products and cant wait to try them on our lovely clients! 
I am in salon on Friday and Saturday this week so feel free to pop in and ask me all about these and any of our product ranges!
xxx The Vintage Beauty Box
/